It's abnormal to say sightseeing, I'll go no tourist places.
---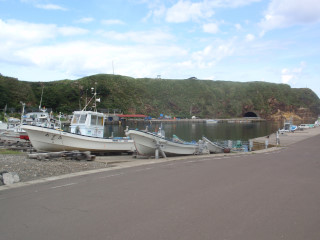 First, I come to maniac fishing port. Not its but tunnel in port.
---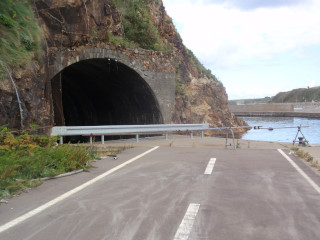 I think it looks usually tunnel excepting abolish, but get closer results……
---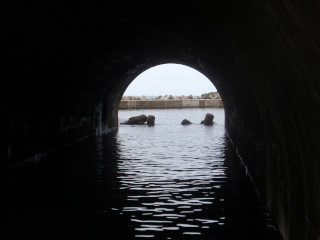 Not road but water! I can see the tetrapods and ocean over there.
---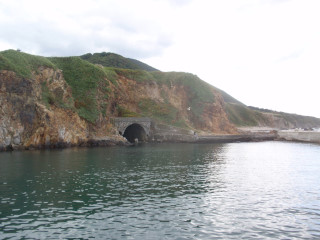 This tunnel dug in for boat into port. At that time it's only one in the orient. In 1983, it abolished, and now it has registered nation's tangible cultural property. If you want to more infomation, you should google "石崎漁港"(Ishizaki gyokō, Ishizaki fishing port)
---
Next I will visit to maniac shrine the Otasan shrine (太田山神社,ōtasan jinja) . This shrine is historical because alomost residents in Akita know Masumi Sugae(菅江真澄, He is famaus traveler in Edo peried) came here.
---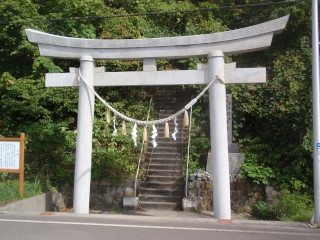 The first torii of otasan shrine. It's normal, but way is……
---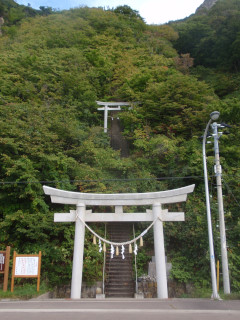 Exactly the wall.
---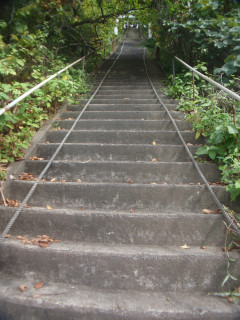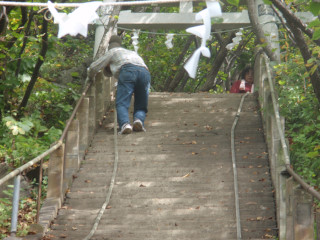 The person is coming down retrorse cause too steep. There couple came from Shiraoi town (白老町) . A strong faith or curiosity same me.
---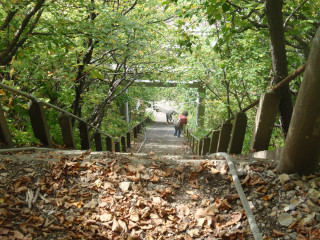 I have finished upstairs. Ando next is……
---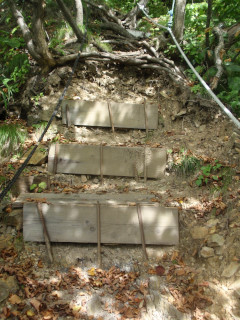 The wall. It's unsparing because handrail ceases and ground condition is too bad. I came very near to forget this is road on shrine.
---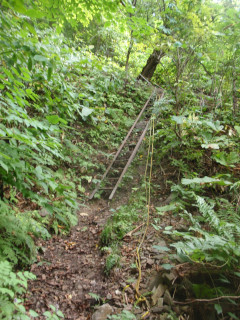 A ladder appeared. How steep it. We must not walk center of the road to shrine(because center way for god), I can't do it here.
---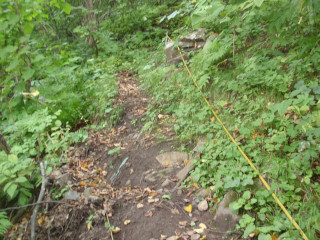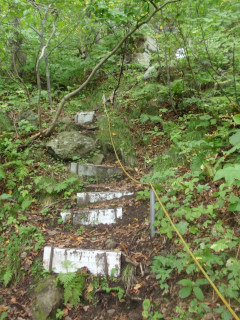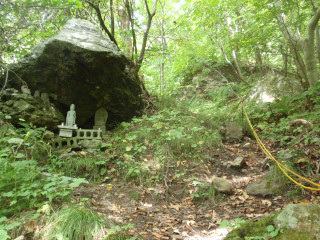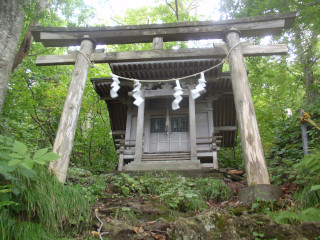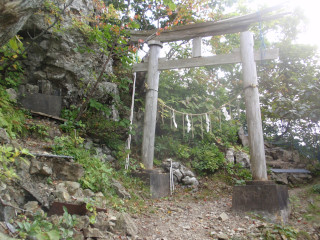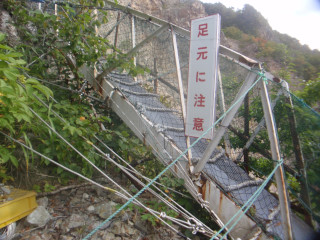 ---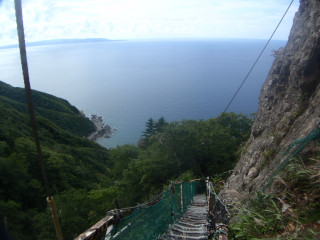 About 25 minutes later from first torii, I have come so high place. Here is first outlook point of this road.
---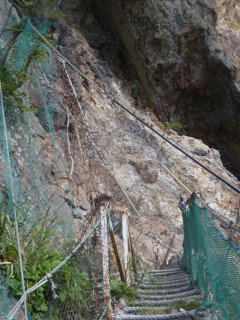 It's a shrine road nevertheless It has chains.
Chains is 7-8m height, but I devote 5 minutes to climb because I'm acrophobia.
---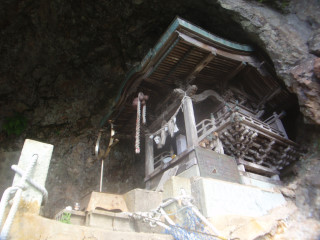 Main shrine enshrined to the cave over the chain. I habe came here, but it has a little space in front of the shrine, then I escape from here instantly.I thonk acrophobia shuldn't go here.
---
In en route to way back, I met other party, they came from Kushiro(釧路, about 500km long here). Siraoi is too far but there come more far Kushiro. It's Awesome.
After worship, I go village branch shrine near here.
---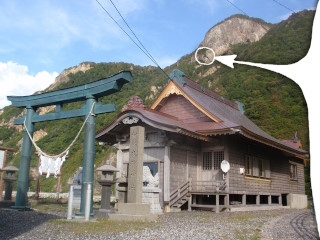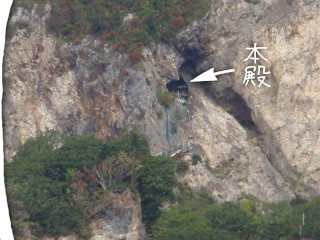 Main shrine is in Cliff behind branch shrine. I was in there until a few minutes ago. At this late hour I come in a cold sweat
---
infomation of this entry
主要地点の地図
変更履歴
 画像を一部差し替え
 google個人情報収集問題に伴い、googleへのリンクをbingに変更

サーバ引越しに伴いページを移動
旧URL:http://iyokanmorigen.blog122.fc2.com/blog-entry-240.html
新URL:https://morigen.net/blog/?p=2075
 誤字訂正
Comments