I was place somebody under house arrest some days and I did homewaork, but I was alomost exploded my mind, I came to hellbent to drive on caost of Hamamasu (浜益) . Hamamasu (Ishikari city Hamamasu district, past Hamamasu vilagge) is famous for Ofuyu mountain road (雄冬山道, ofuyu sandō) it's leads to Ofuyu the an inaccessible land. and Okurige mountain road (送毛山道, okurige sando) active as a roadway until now, Gokibiru mountain road (濃昼山道, gokibiru sandō) leads to Atsuta (厚田), sorry for if you think I wrote this topic today. I want to purely drove, so I didn't walk these.
---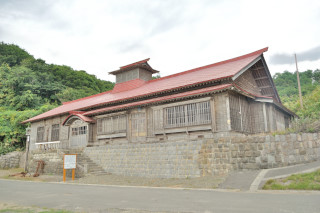 I was hoping nice wether, but unfortunately it's coundy. I drop in for a short visit. It was built by Shiratori (白鳥家) in 1899, but now it generally open because it became museum. However regular holiday. I couldn't see anything.
---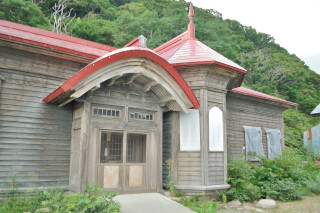 Southern tip of Hamamasu, herring palace in Gokibiru. Hey who said gokiburi(mean cockroach in Japanese). Ah sorry, it's me. This is built in about 1900, as house of Kimura family (木村家). Now I heard it is being use to restaurant, so I should I can watch inside. But it's out of business already.
---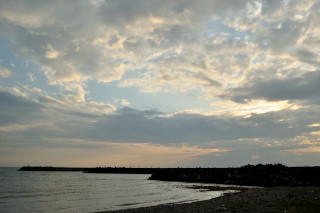 Really I drove only.It ended happily.
infomation of this entry
主要地点の地図
変更履歴
2012-08-03
サーバ引越しに伴いページを移動
旧URL:http://iyokanmorigen.blog122.fc2.com/blog-entry-366.html
新URL:http://morigen.pro.tok2.com/blog/?p=2201
2016-03-26
サーバ引越しに伴いページを移動
旧URL:http://morigen.pro.tok2.com/blog/?p=2201
新URL:https://morigen.net/blog/?p=2201
Comments